Have you always wanted to sell on Teachers Pay Teachers, but the thought scared you?
Or did you just open your store, and now you have NO IDEA what to do?
When I started my shop, I would have KILLED for someone to guide me though what to do! I had no idea what I was doing, and I had to do it on my own-- but you don't have to.
In the online course, Sell Your Resources from the Ground Up, I show you what you need to do to set up your successful TPT shop-- including how to set up your store, how to make your first product, how to make a logo, how to make a thumbnail, and lots, lots more.
The best part is-- everything is laid out in a step by step format to make it simple.
So whether you want to share your resources with the world, take your family on vacation, or just pay your Netflix bill, taking this course will get you started in the right direction.
If you want to change your life, then let's get started!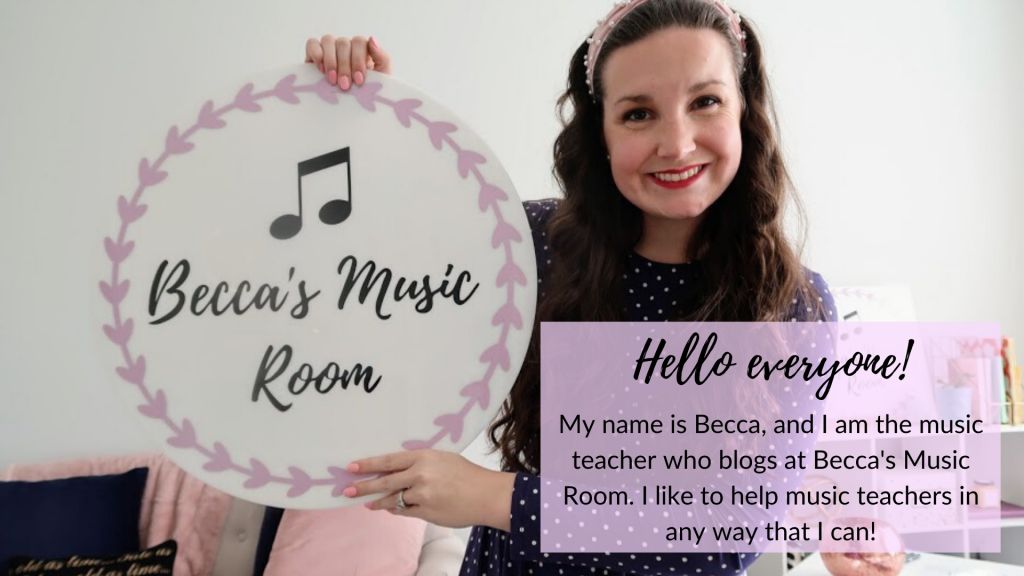 I've been helping music teachers with curriculum for years via Teachers Pay Teachers. Although I am not an expert, I started helping other people with their own Teachers Pay Teachers stores on YouTube.
People who have watch my YouTube videos have said things like, "Becca, these videos have been so helpful!", "Thank you! I am so glad I found your tips before I got started!", and many other things.
I thought I would put everything into a comprehensive, step by step course to help everyone who is just getting started in their TPT journey.