"If you treat it like a hobby, it will pay like a hobby. If you treat it like a business, it will pay like a business."
These are the words of Angie Bellemare, the author of How to Build a Content Machine. These are the words that have changed my Teacher business forever.
When I first started my teacher blog (BeccasMusicRoom.com), and subsequently my Teachers Pay Teachers store, I had no idea what I was getting myself into. I was just trying to share my ideas with other overwhelmed teachers, and maybe make a few bucks in the process. I had no idea that this little blog and online store would become what it is today-- a full on business currently making four figures a month, and rapidly growing.
In this course, we will go through strategies that helped my store go from making $7.25 my first month to consistently making four figures a month.
We will talk about:
Turning your shop into a business

Getting to know your audience-Using social media to build your audience

Specific ways to set up and use your email list to sell more

Getting strategic with your products so that you can work less and earn more

Making these easy with systems

Getting motivated to do the work
If you want to go on the journey from paying for a cup of coffee each month to making enough money to go on vacation, pay off debt, put yourself through grad school, or maybe even quit your full time teaching job, you are in the right place.
Leveling Up Your Business isn't going to be easy, but it will be so worth it. If you can have patience, play the long game, and put in the work, then you will find yourself with a true business where you are making money in your sleep.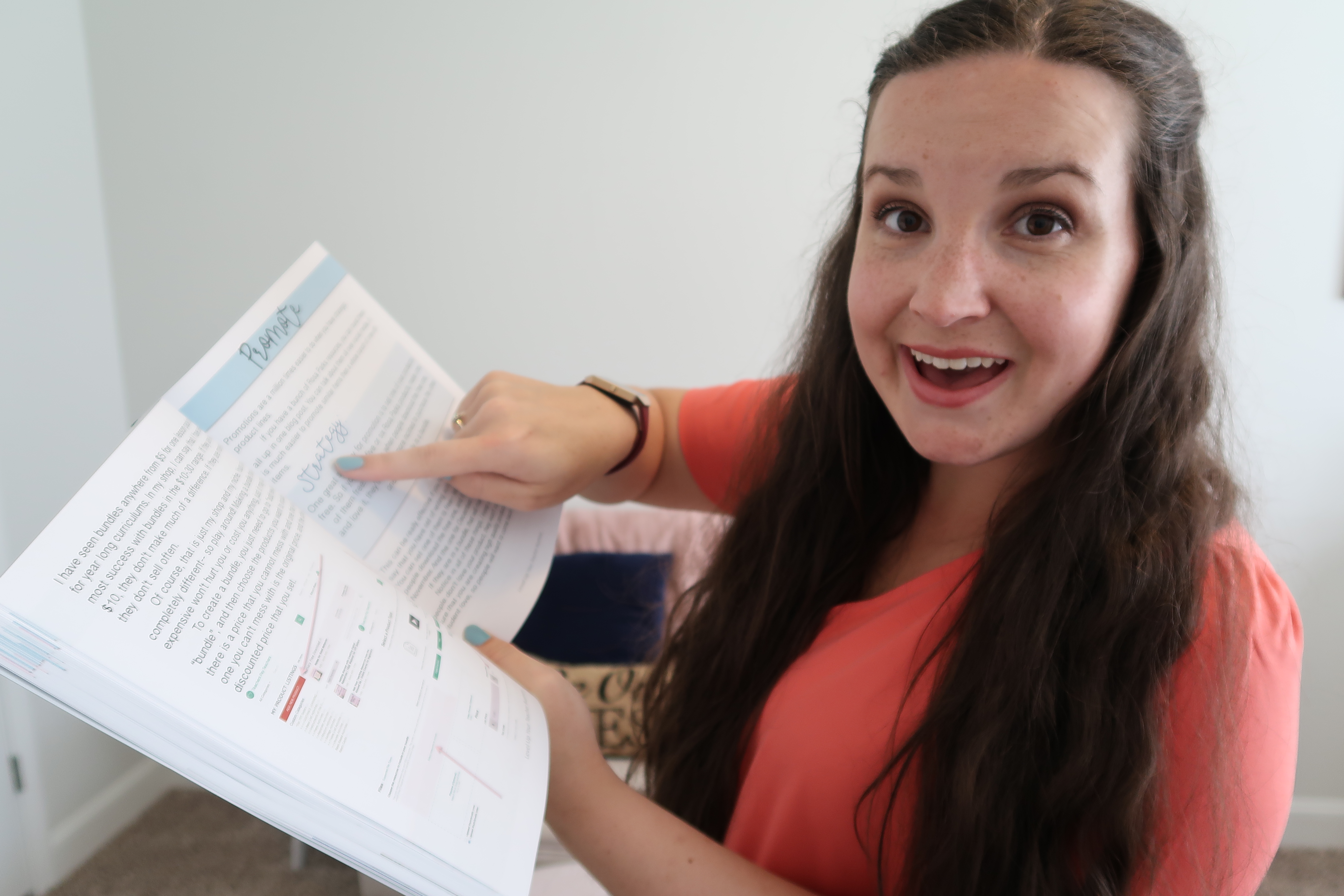 This course comes with the ebook version of my new book, Level Up Your Teacher Business.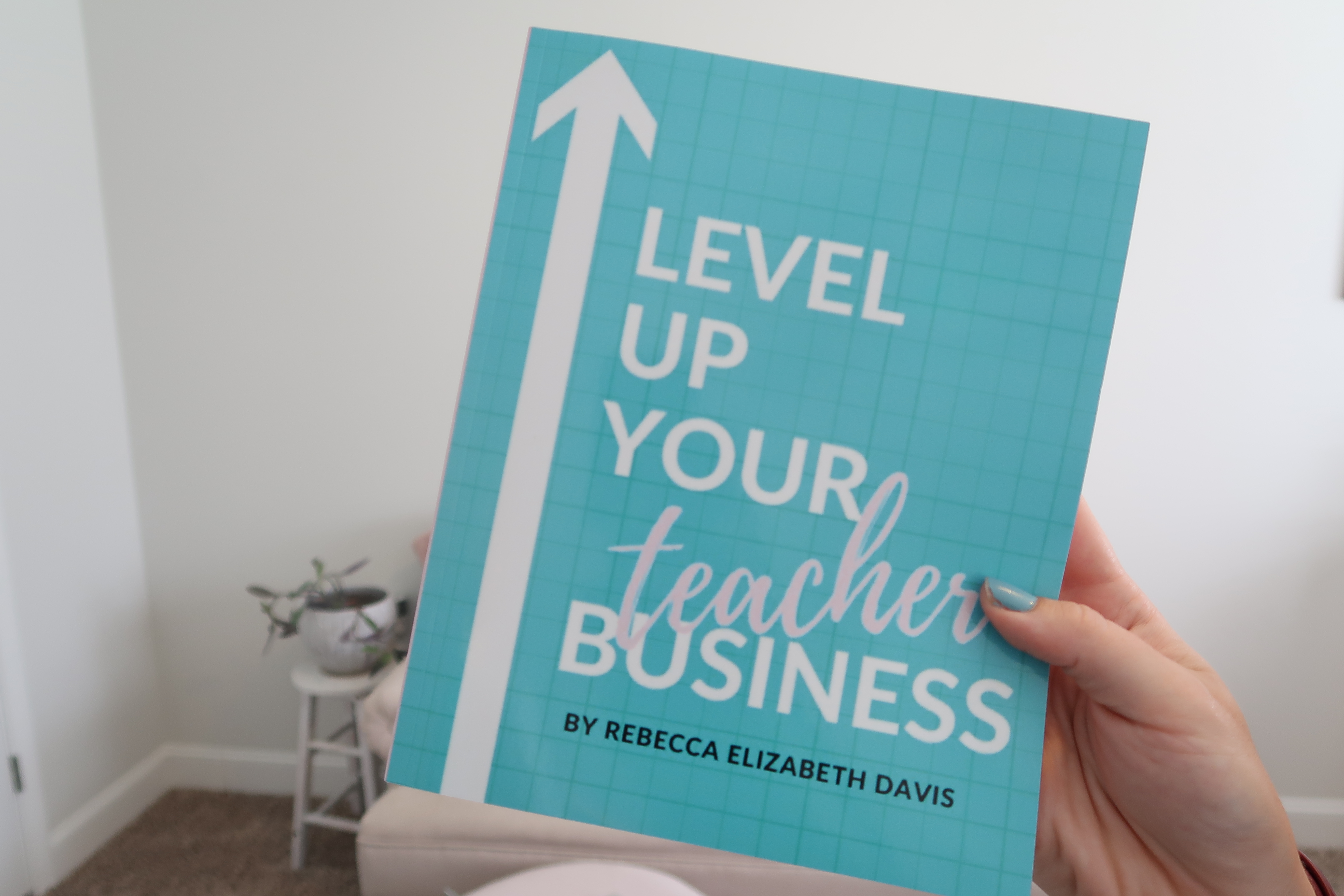 You can also purchase just the ebook.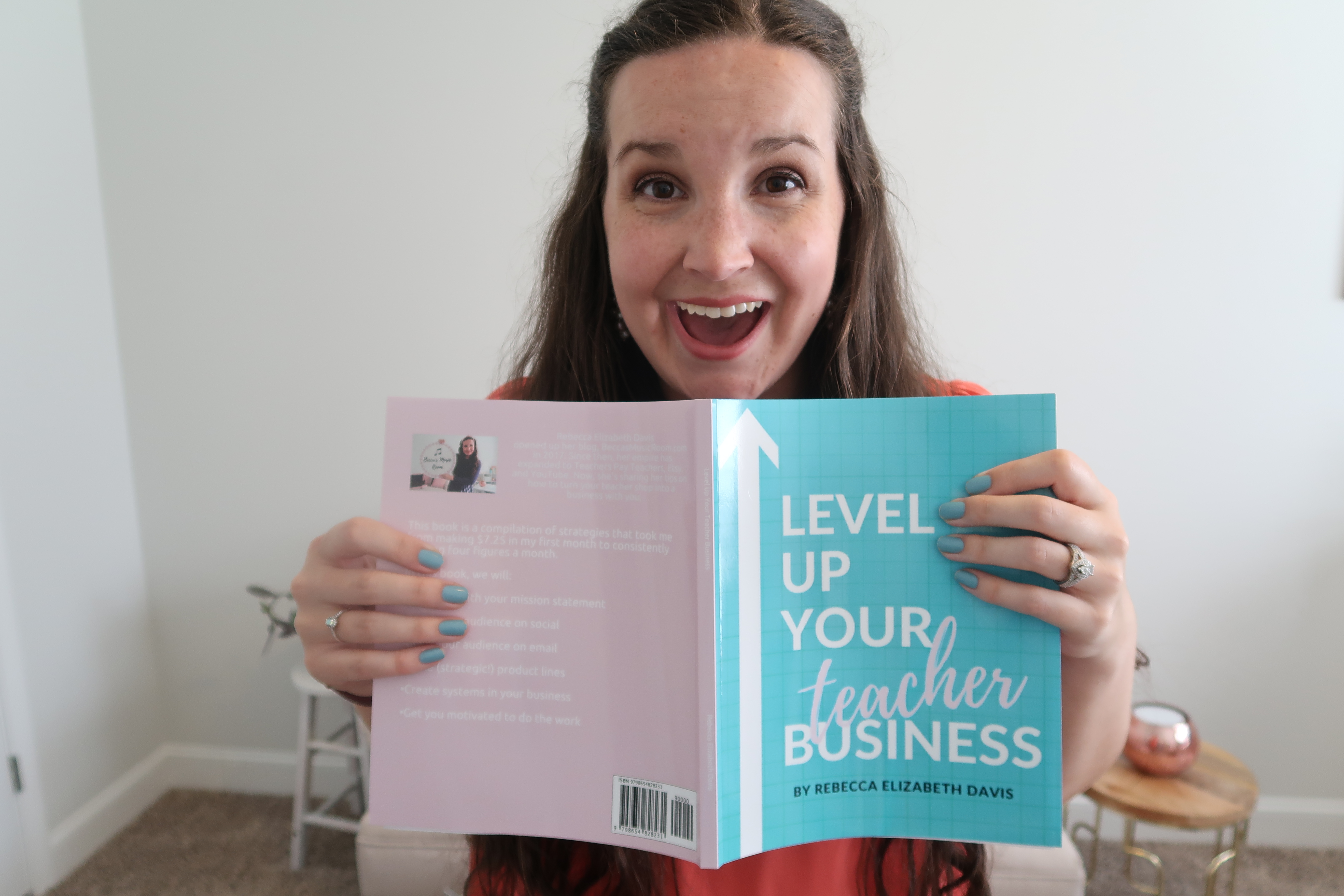 You can purchase the book on Amazon!
What this is:
This book is a compilation of strategies that took me from making $7.25 in my first month to consistently making four figures a month. I am not the most successful person on Teacher's Pay Teachers, but I have worked my butt off for years in order to create the empire that I currently have. This book is a collection of strategies to build your business. I'm not an expert, but these things have and continue to work for me. Most of these strategies are things that I have learned based on years of reading books, blog articles, taking courses, watching webinars, and listening to podcasts of people much smarter than I am. Some of them are tactics that I have found simply through trial and error. All of them are strategies that you can start implementing into your online business tomorrow.
What this isn't:
This is not a magical quick fix. Businesses aren't built overnight. It is going to take some time to effectively implement these tactics and to create products that people love and build an audience so that they will buy them. It's going to take time.
This is not:
A get rich quick scheme: Unfortunately, passive income is a slow process. You'll need some patience along with all of these strategies, but I promise they will work!

A start from the ground up guide: I assume that you have already created a store, made some (or a lot!) of products, and maybe other channels like a blog or social media. If you are looking for a from-the-ground-up guide, you'll want to check out my course Sell Your Resources from the Ground Up. Find it here: https://bit.ly/SellTeachingResources

A guarantee: I'd love to be able to say that in a few months, you'll be making loads of money. Unfortunately, I cannot promise that. We all have different markets, different products, and different marketing tactics.
If you follow all of the strategies, and you are patient, then you will be successful.
This is the long game. If you want long term success, you are in the right place. If you're looking to make money quickly, go get a job as a pizza deliver man. Or work at Taco Bell– they now pay you the day after you work.
If you're looking to create a community, help people, and change your life, then....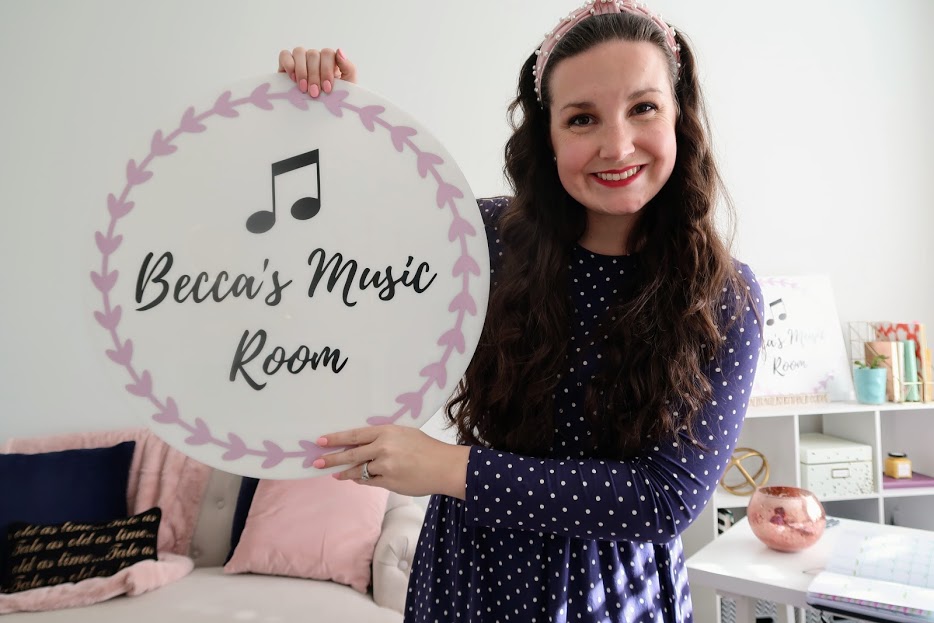 I have been blogging, Youtubing, and selling on TPT since around 2017, and it has comepletely changed my life. I went from making $7.25 my first month to consistently making four figures every month... and still growing!
Even more exciting than the monetary gains has been the transformation in me. I am now much more confident in myself and my message. I have been able to hone my craft to make me a better teacher. And I've been able to use some of that money for practical things like my house payment annnnd fun things like Disney World!
Now I'm sharing all of my secrets with all of you. My hope is that you will not just do as well as I do, but by getting some guidance, will do significantly better than I have done significantly faster.
I can't wait to get started!